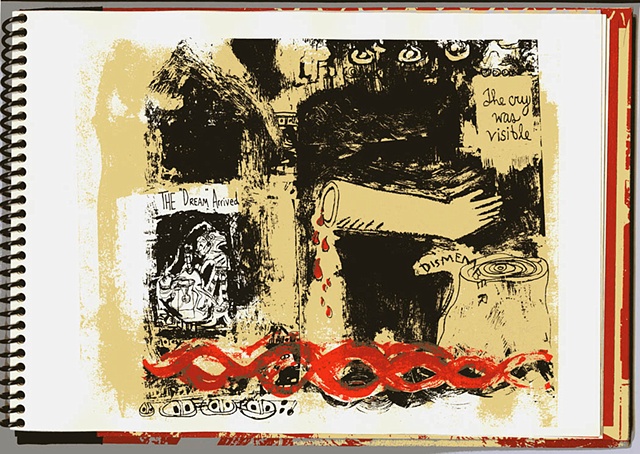 Forgotten Knowledge: The dream arrived... the cry was visible
silkscreen & xerox on paper
7 1/2 x 10 1/2
2002
3 of 5 prints available
Each individual print is double-sided. Please contact Marisol to find out what's on the other side.
This book is a visual attempt to piece together my great-grandmother's enigmatic life between Mexico and the United States. It was assembled by combining different words, documents, images, photographs, geometry, dreams, & icons.
Printed in silkscreen & xerox at The Women's Studio Workshop, 2002