bio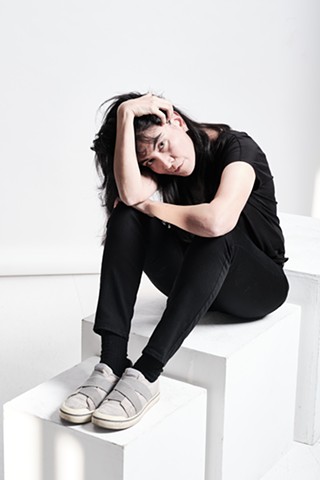 Marisol Limón Martínez is a multidisciplinary artist whose work encompasses writing, music, performance, and visual art.
She is the author of Via Dissimulata: In Three Voices; After You, Dearest Language; First Space, Then Structures; and Honorary Men.
Her three albums, Movements 1-15, Here Her Ghost, and Autoportrait, were released under the name Marisol Limón.
Marisol's honors include a Pollock-Krasner Foundation grant, National Endowment of the Arts and New York State Council on the Arts grants for an artist's residency at the Women's Studio Workshop, the EFA Studio Program, and the Ora Schneider Art Writer Residency. She also received a music production grant from Ethnictro in Yogyakarta, Indonesia, and participated and performed at South Fest, an artist residency and arts festival in Songkhla, Thailand.
She tours internationally as a pianist and back-up vocalist with singer and songwriter Scott Matthew with whom she has written and recorded. She has worked with numerous artists and ensembles in composition, arranging, recording, design, and performance in New York, including at the Abrons Art Center, Joe's Pub at The Public Theater, and St. Ann's Warehouse.
Her visual art is in the collections of the Museum of Modern Art, Brooklyn Museum, New York Public Library's Print Collection, Harvard University, and Yale University, among others
She received her BA in art history from Barnard College and studied classical piano at the Manhattan School of Music. She was the cofounder and coeditor of the newspaper New York Nights and is former faculty of Trinity School and Parsons School of Design.
Marisol was born and raised in San Antonio, Texas, and is based in Upstate New York. She performs and exhibits in the US, Europe, and Asia, and has been a visiting artist at Stanford University, the School of Visual Arts (SVA), Brown University, The New School (Parsons & Eugene Lang), Columbia University, and Queens College.